At King's College Murcia we are not only a British and International school providing a British education to children from 18 months to 18 years, but we are also one of the only two schools in Spain to be recognised as a High Performing Learning (HPL) world class school. The ethos of HPL mirrors our school's own belief in the benefits of developing each child's individual values and skills, rather than relying on a broad approach across a whole class or entire year.
Through a combination of our curriculum and the HPL approach, we are able to raise the performance of every student, by enabling them to discover and focus on their own strengths, while gaining a greater understanding of how to improve their weaknesses. We believe that this means King's College Murcia are one of the few schools in Spain who can help your child truly succeed.
HPL at King's College Murcia
Image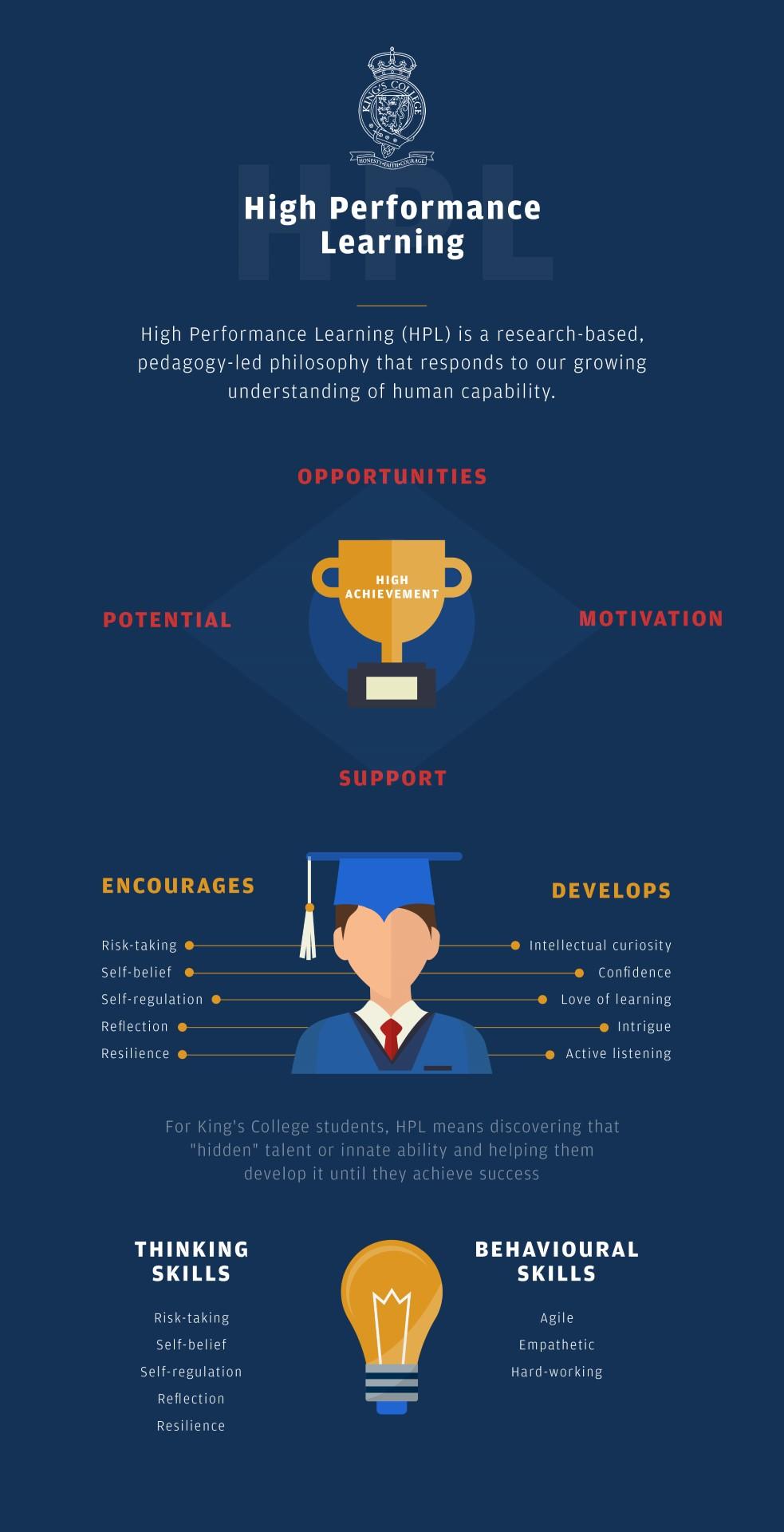 "We are delighted to be one of the first High Performance Learning (HPL) schools in Spain.
High Performance Learning (HPL) provides young people with a powerful toolkit in the way they approach learning. We truly believe that through HPL our students quickly develop the cognitive and emotional skill-sets to grow in confidence and more fully exercise their intellect. In time, these skills empower them to achieve their dreams and make an informed and valuable contribution within a rapidly changing world. We are proud to have been one of the first schools in Spain to be accredited with the HPL Award, received in June 2021.
We all want a high performing education system, but many people assume that only a minority of advantaged children will be given the opportunity to reach high levels of educational performance.
High Performance Learning (HPL) enables students not only to achieve academic excellence but to develop a way of thinking and learning that develops mental agility, reasoning skills and an appreciation of the benefits of working hard. Rather than focusing on early signs of under achievement that, in other schools, might have resulted in a student receiving less demanding work with lower expectations, HPL helps each individual to develop a multitude of cognitive and emotional attributes that give them the skills and resources to break through learning barriers.
HPL has been developed by Professor Deborah Eyre. Based on a lifetime's research and practice in education for advanced cognitive performance, it identifies attributes, values and practices that can be developed in schools to enable more students to achieve highly.
High Performance Learning is an exciting journey for King's College Murcia. Alongside our students, staff and parents we will embed HPL into everyday life as we continue to develop our standing as a World Class school."
— Dawn Akyurek
, Headteacher King's College, The British School of Murcia
What is HPL?
HPL is a mission-driven organisation and global movement for change, which works with schools and teachers to improve education and deliver high performance for the many, not the few. Designed to fit any school, any age, in any country, HPL operates in conjunction with any subject or curriculum, and our school is a pioneer in achieving the distinction of becoming HPL accredited.
HPL is a research-based, pedagogy-led philosophy that responds to our growing understanding of human capability. It sees all students as potential high performers who are not limited by 'ability'. Some may take longer to reach high performance, but most are capable over time. Through HPL, our school makes the goal of high performance the expectation for all students and uses a unique teaching and learning framework to systematically grow minds and develop the cognitive skills, values, attitudes and attributes needed to be college, work and life ready.
Image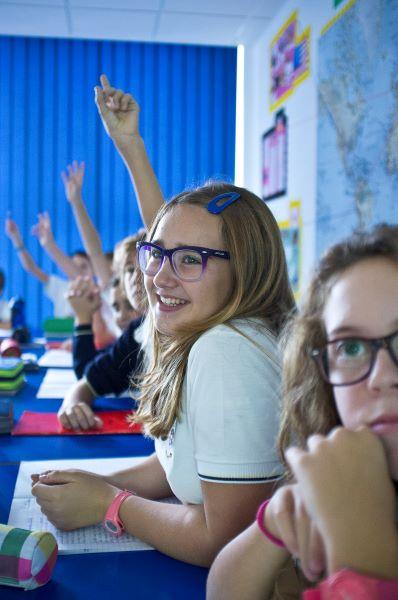 What does HPL enable our school and students to achieve?
For King's College Murcia students, HPL means discovering that "hidden" talent or innate ability and helping them develop it until they achieve success. Self-esteem in students is raised, and teachers and the school know exactly how to help each individual become empowered to reach success on their own terms, leading to happier, more rounded lives with a greater variety of choices ahead.
For our teaching staff and school leaders, HPL enables a cohesive gear change towards significantly improved results. Teachers can develop each student (rather than just covering content) and create new ways of thinking about and teaching their subject.